Close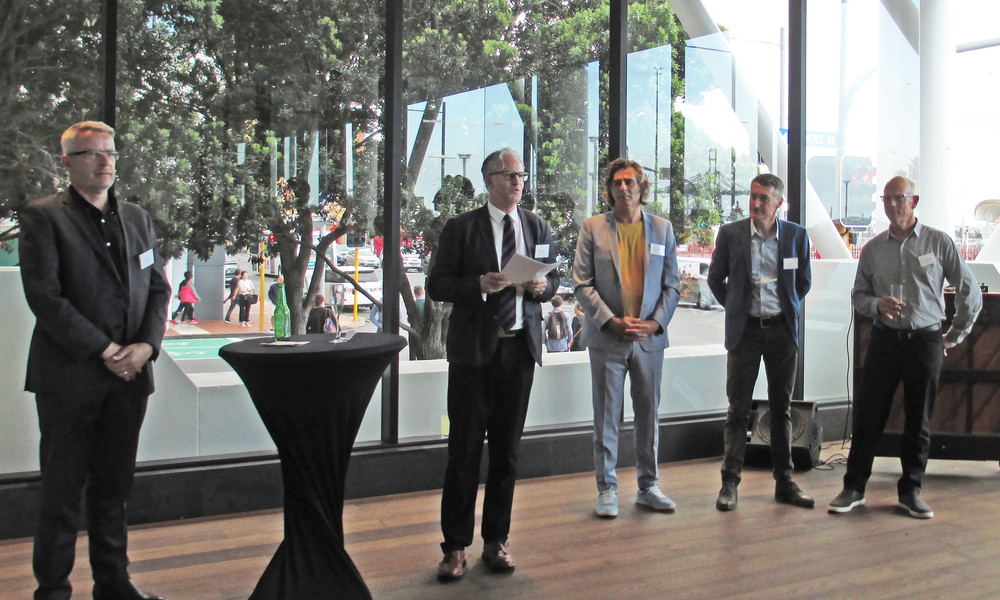 Dalman Celebrates Auckland Studio Opening
New Britomart Office Helps Service the Northern Regions
Dalman Architects celebrated the opening of its Auckland studio on 7 November with a long overdue get together of old and new friends.
Richard Dalman, managing director welcomed guests with a celebratory speech on the night and introduced director Michael Pepper, who heads up the Auckland branch.
The company has completed a number of projects in Auckland and throughout the North Island since it was established in 1997.
"We made the decision to open the office to be closer to our northern based clients." Dalman says. "There is strong growth in the region and we've had to increase the size of the team to keep up with demand."
The branch originally opened in 2016 at a temporary site and moved into its Commerce Street location last year.
Projects currently being undertaken include hotel, church, office and apartment projects in Auckland, Tauranga, Rotorua, Gisborne and Hamilton.