Close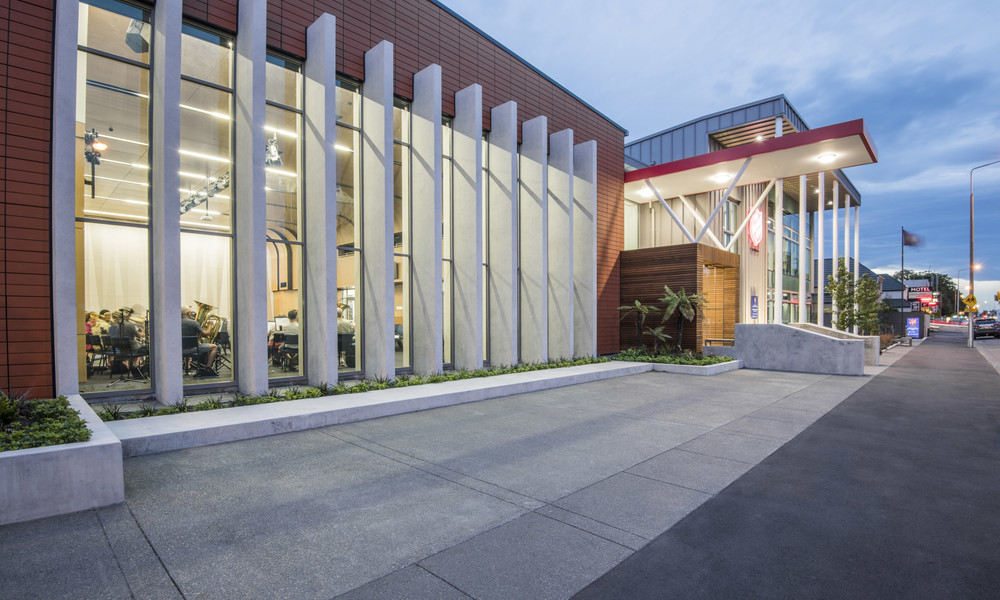 The Salvation Army Wins Civic & Arts Property Award
The Salvation Army Awarded Merit
The Salvation Army Christchurch City Worship and Community Centre was awarded Merit at the Property Council - Property Industry Awards in the Civic & Arts Property category.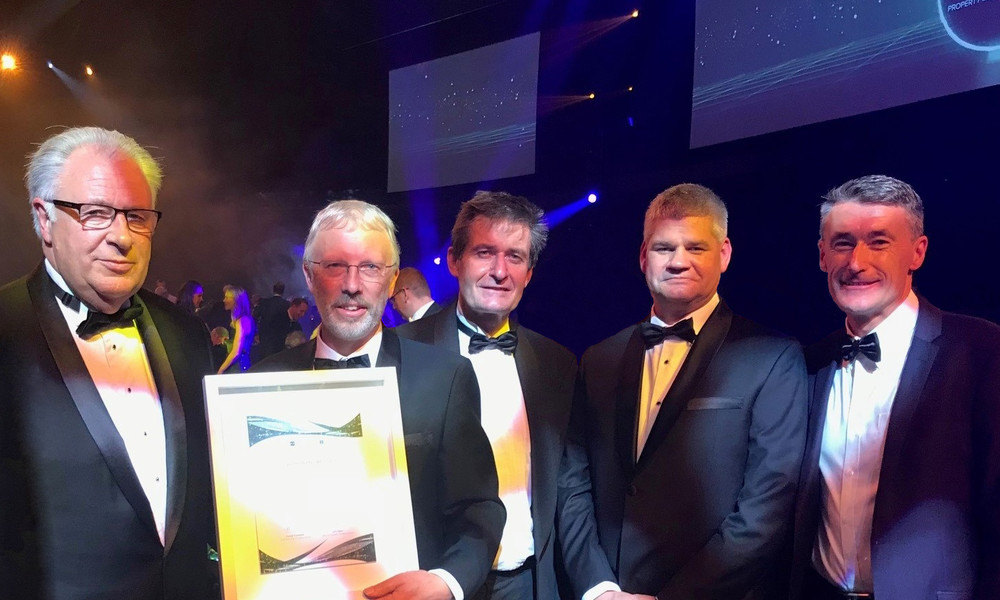 Through a series of flexible spaces, including a 350-capacity worship hall and large multi-pupose hall, the Salvation Army Christchurch City Worship and Community Centre has centralised the various City Corp's functions into one purpose built complex.
Conceptually, a cross has been laid down on the site. People enter through the main axis of the cross which forms a gallery and the key circulation path through the building. The building spaces are then positioned around the cross.
The worship hall takes a prominent position on the Colombo and Salisbury Streets corner. On the other sides are the offices and multi-purpose meeting and function rooms, a three-quarter size basketball court / general hall, and a sunny outdoor courtyard sheltered from the easterly 'prevailing winds'.
A floor to ceiling glazed cross is positioned on the Salisbury Street side of the worship hall. It proudly announces the building's spiritual function and is lit up with colour changing LED lights at night. To Colombo Street, the double-height worship space forms a 'portal', conceptually welcoming people to the world of Christ. Guiding people on their journey are eleven tall vertical concrete fins representing the eleven key beliefs of the Salvation Army - The Articles of War or Faith.
On each side of the worship hall double height verandah's offer the spiritual concept of giving shelter. The verandah's are supported by twelve tall steel pilotis representing God's disciples.