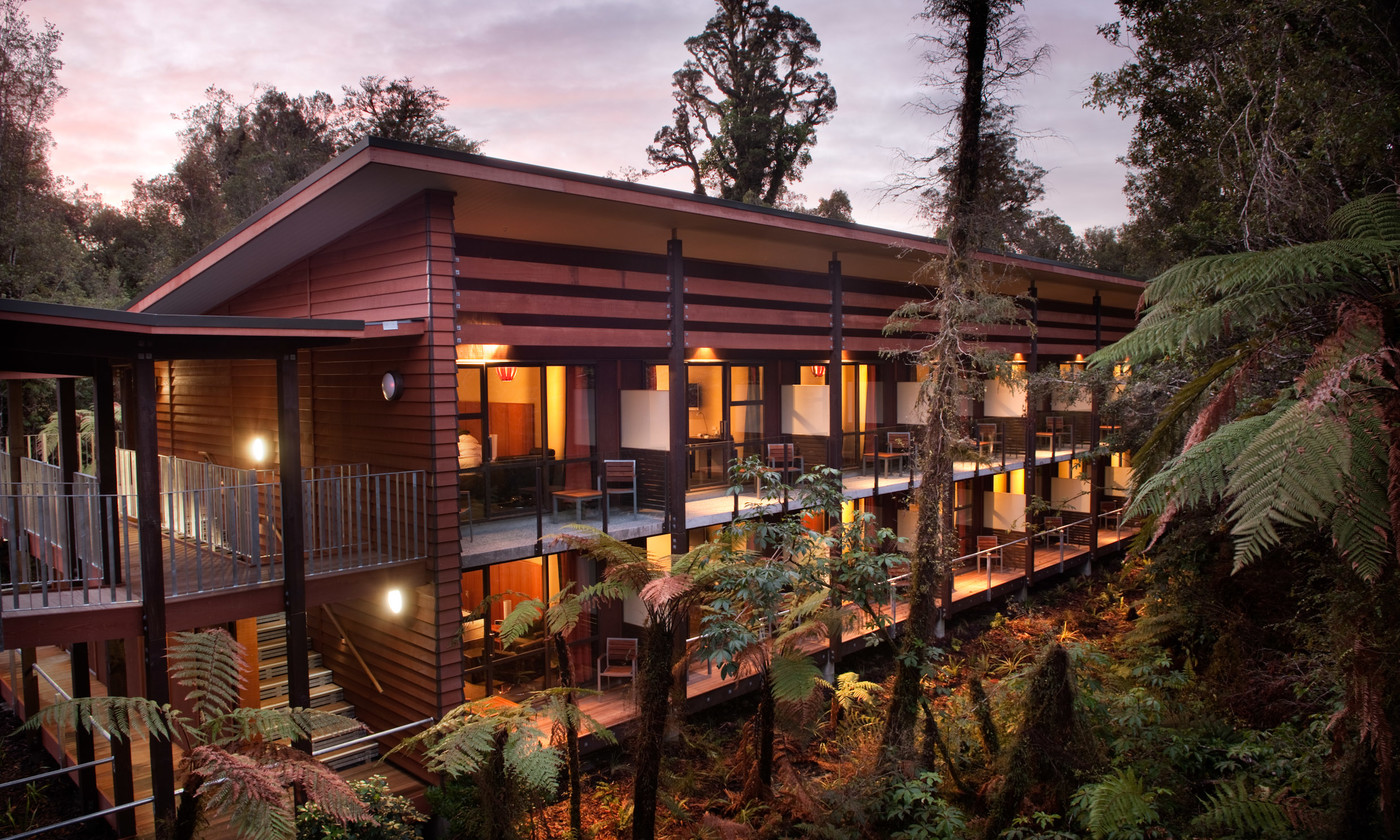 Te Waonui Forest Retreat
Hotels, Restaurants & Bars
The 5-star hotel incorporates many sustainable design principles and is a soft timbered building designed to meld into and complement the existing native bush.
A quiet and protected rain forest courtyard ensures the 100 guest rooms will have a restful feel and provide the guests with a 100% NZ experience.
Te Waonui Forest Retreat was voted the best hotel in the Asia Pacific region in the 2016 International Property Awards.
Load

ing

Next Project