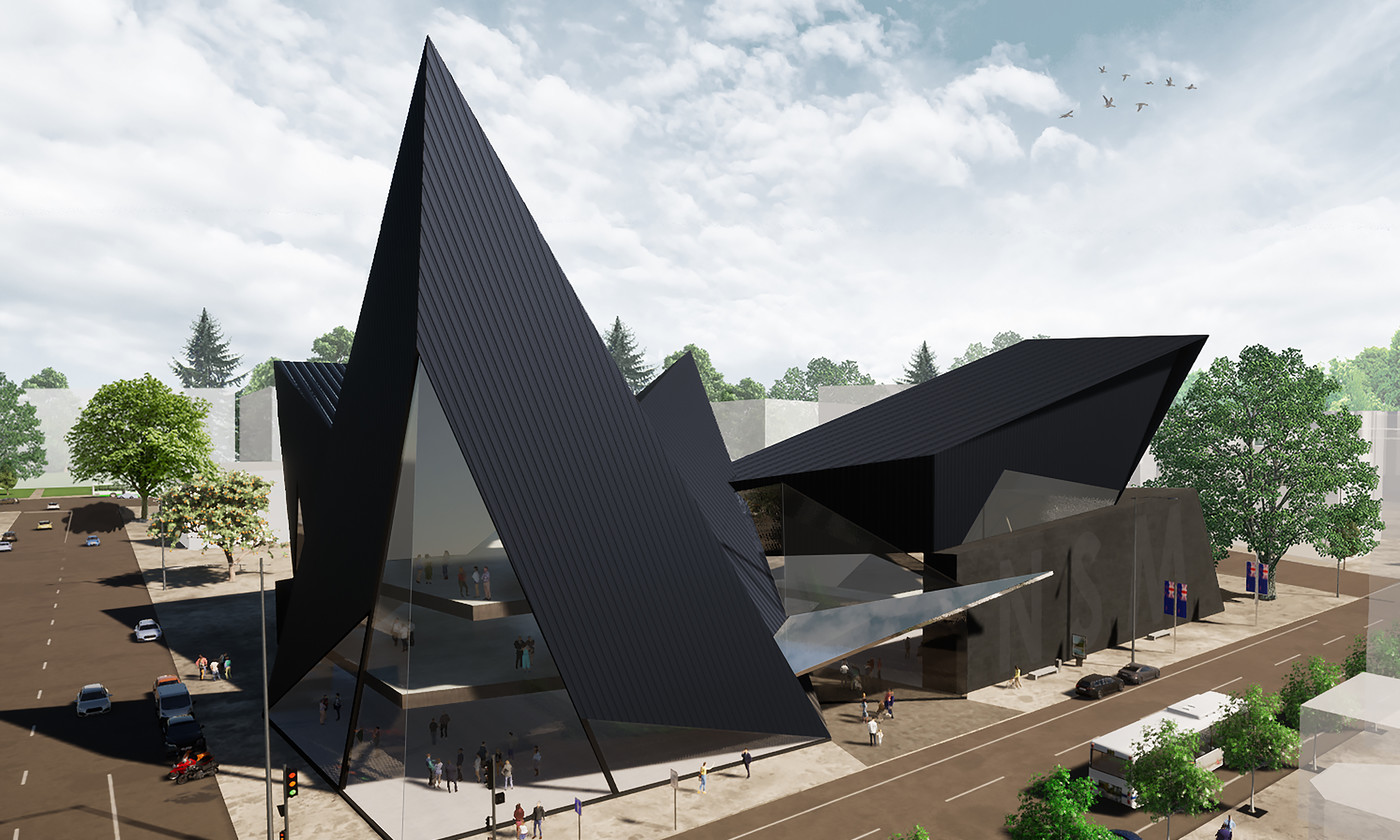 National Sports Museum
Tourism & Leisure
A design for a new national sports museum for NZ based in Christchurch. It aims to actively engage visitors with a world class, dynamic interactive experience, designed to capture the human essence of sport from cultural, educational, ethical, political, scientific and social dimensions.
Sharp dynamic forms explode upwards from a solid base, like our elite sports people striving for peak performance.
The exterior of the building reflects our main national sporting colour, black, with a floating "silver fern" canopy.
Load

ing

Next Project