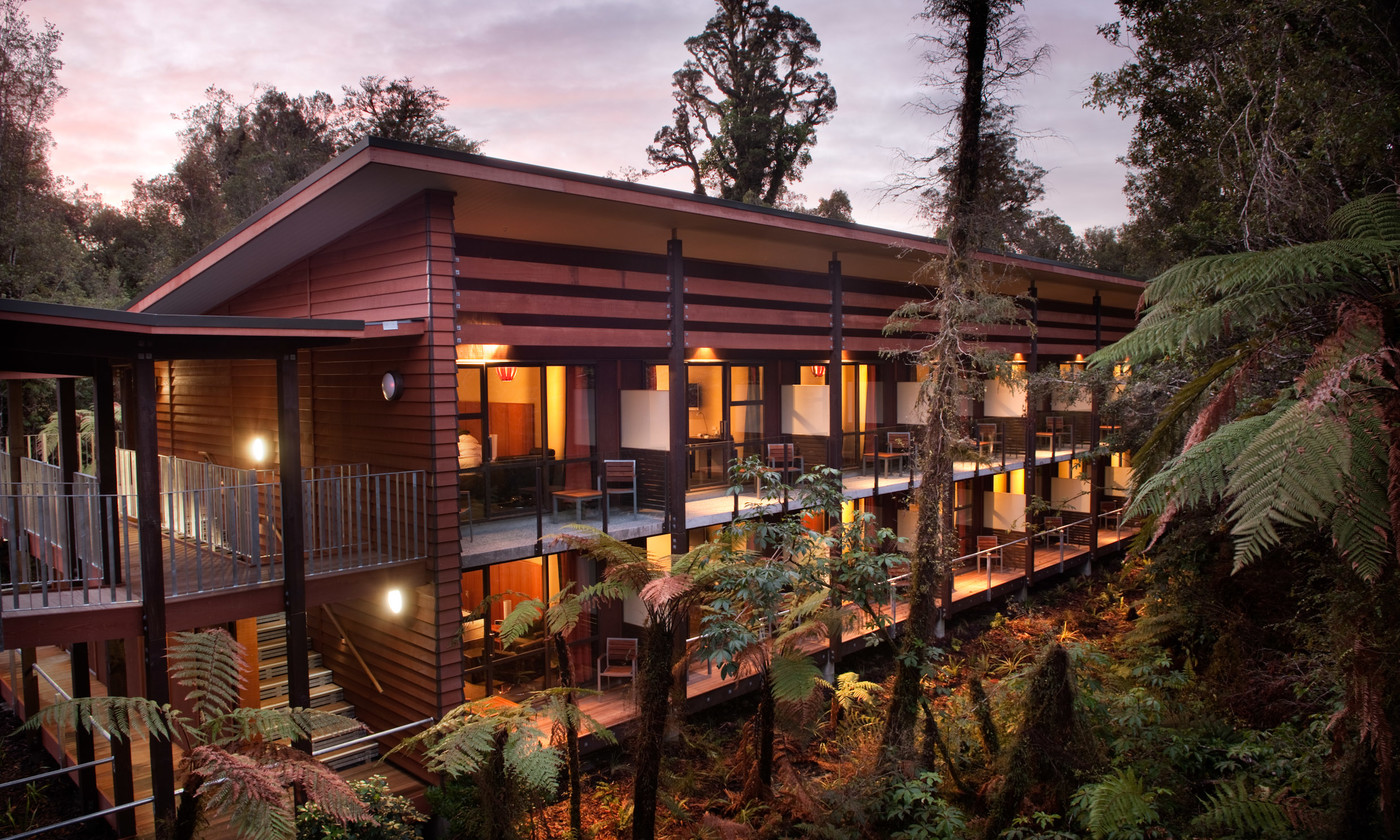 Te Waonui Forest Retreat
Hotels, Restaurants & Bars
The 5-star eco-lux hotel incorporates many sustainable design principles and is a soft timbered building designed to meld into and complement the existing native bush.
A quiet and protected rain forest courtyard ensures the 100 guest rooms will have a restful feel and provide the guests with a 100% NZ experience.
Te Waonui Forest Retreat was voted the best hotel architecture in the Asia Pacific region in the 2017 International Property Awards.
We designed the hotel using environmentally sustainable principles and it is a shining light for hotel sutainability in New Zealand.
Load

ing

Next Project