Haus Espresso Coffee Kiosk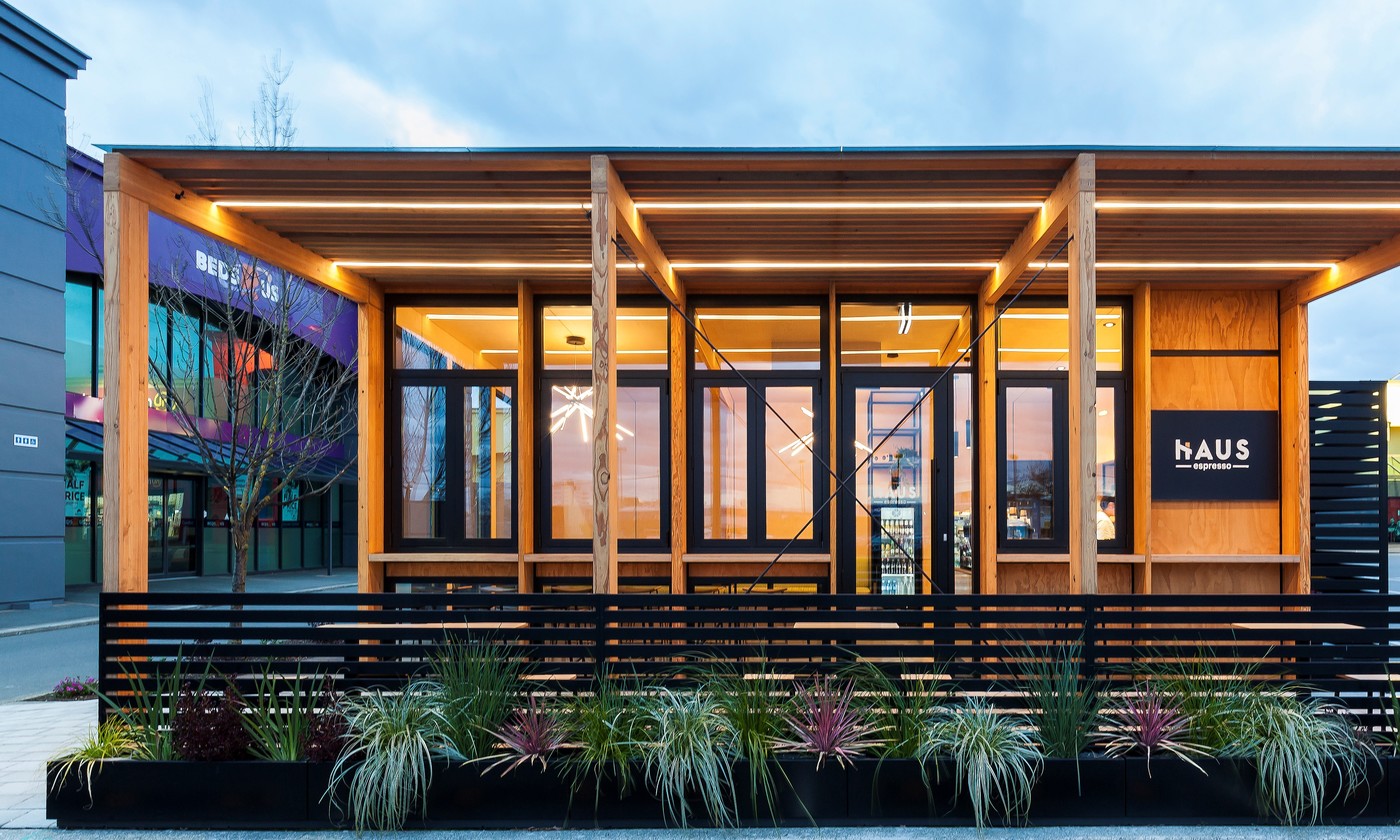 Haus Espresso Coffee Kiosk
Hotels, Restaurants & Bars
A contemporary compact cafe specifically designed to fit within a few car park spaces. Located in a busy retail precinct in Christchurch, Haus Espresso Coffee Kiosk was designed to a tight budget and built within just 8 weeks.
The raw aesthetic of the building aims to create a 'pop up' feel that celebrates the simplicity and craft of its all timber construction. Structure and finish are pared back to be one.
Timber bifold windows are used to connect the interior and exterior seating spaces and allow the direct service from the barista for takeaway coffee orders.
The building was highly commended in the 2020 NZ Wood Timber Design Awards, with the judges commenting that "the use of materials for structure, cladding and necessary business functions were well thought out, and the result is a very inviting atmosphere and interpretation of a place to grab and enjoy a coffee".
Load

ing

Next Project