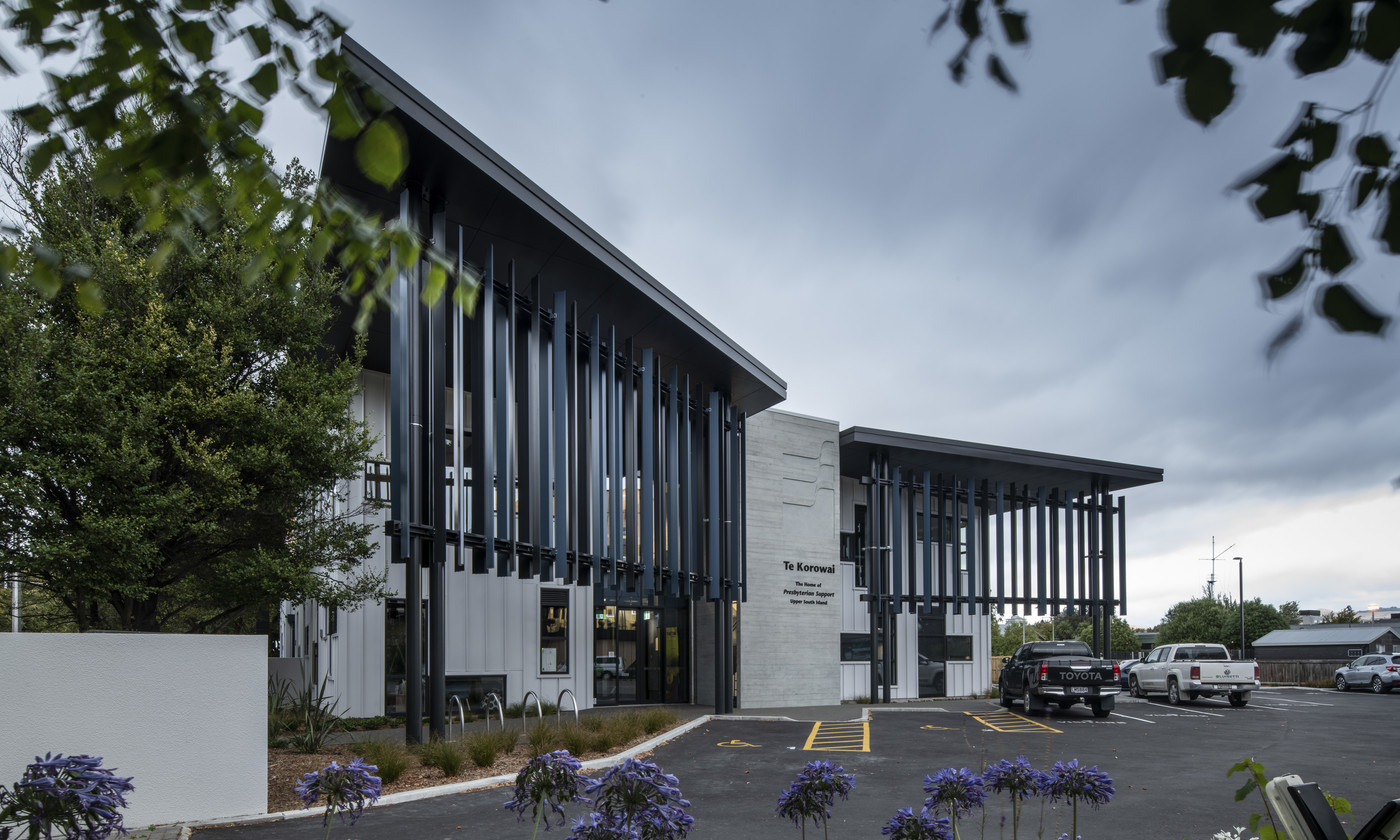 Te Korowai
Commercial & Retail
Te Korowai is the home of Presbyterian Support Upper South Island.
The building houses their administration team and social service delivery functions.
The large western roof that overhangs the entrance represents arms reaching out to welcome and embrace the wider community in to the building.
Inside the building has been designed to have quiet and calm spaces that offer safety, acceptance, character and reflection.
Load

ing

Next Project