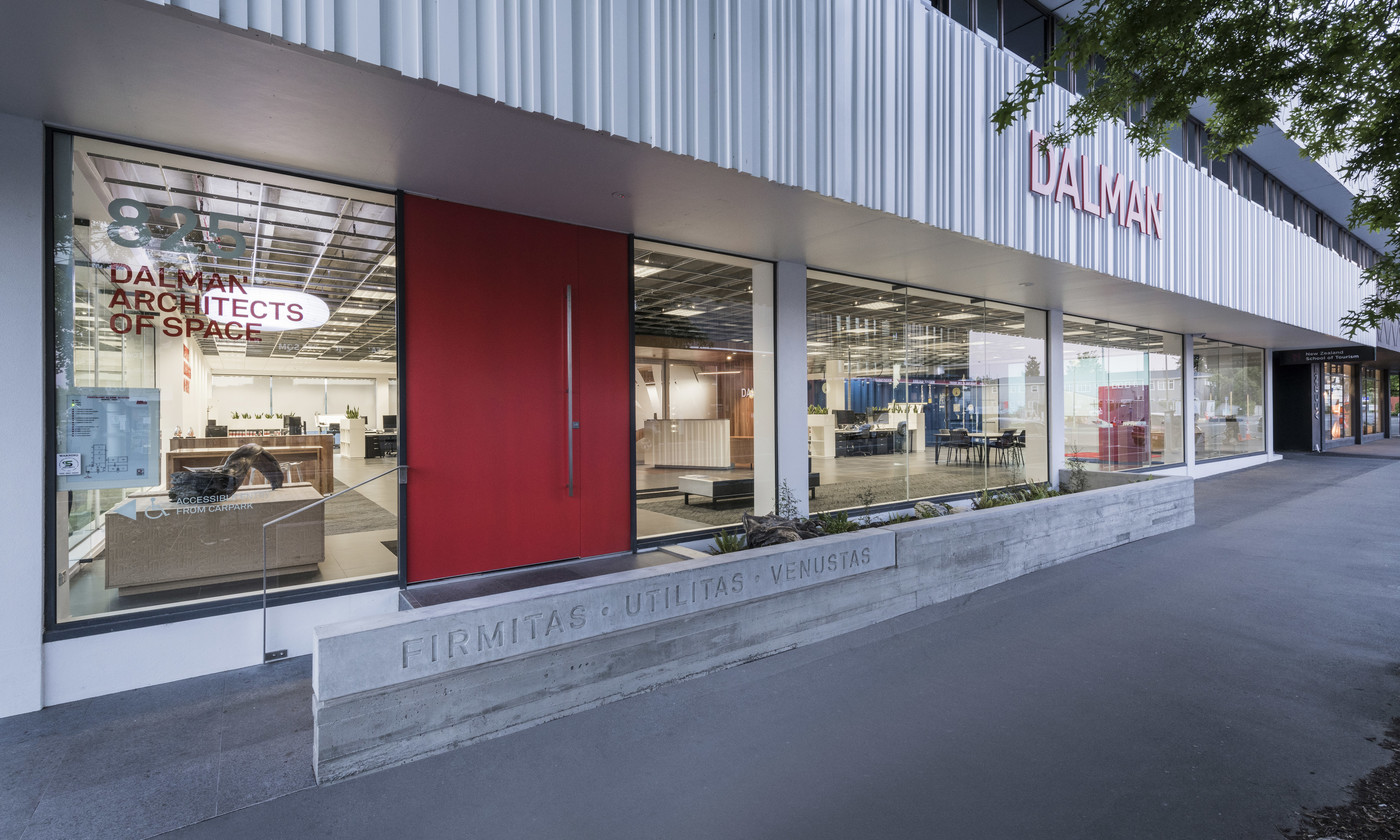 Dalman Architects
Commercial & Retail
Dalman Architects Christchurch studio, located on the corner of Colombo and Peterborough Streets, was inspired by the Totara forest that once covered the area.
The exterior is clad with a 'forest' of white painted timber battens of various widths on all three facades, and a full-height red pivoting door directs people to the entrance of the building.
In the centre of the office a fully timber lined 'Totara Room' is surrounded on three sides by an open plan workspace. A second meeting room was created with the installation of deep-blue 20-foot shipping container.
Load

ing

Next Project