For 20 years our focus has always been on enriching the way people live, work and play through architecture.
Close
The Press / Stuff
Cafe Chat: New 'Hole-In-The-Wall' Cafe In Christchurch
March 2019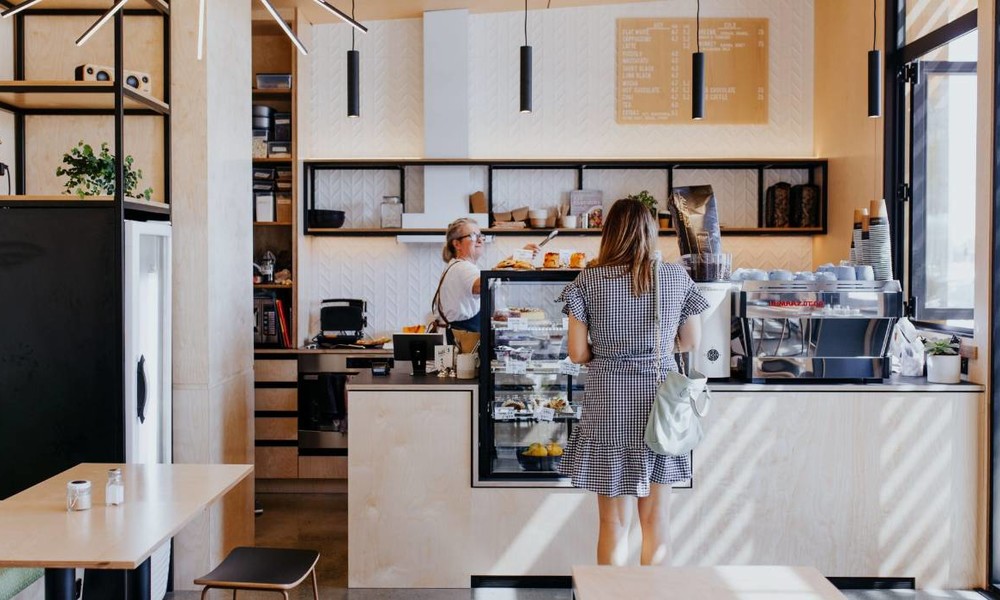 It took just under eight weeks to build a new coffee house on Moorhouse Ave in Christchurch.
Designed and built by Dalman Architects and managed by Hannah Collins, the container-sized cafe opened last month, offering "grab and go" style food and Allpress coffee.
Collins was originally looking for somewhere in the CBD, but the high rents and oversized spaces didn't fit with her "hole in the wall" vision.
When the opportunity arose to open this small, purpose-built structure, it felt like fate.
The interior has been fitted out in Scandinavian colours and minimal decor, with lots of light wood, modern pendant lighting and subtle accents of green. Though perfect for a quick and easy takeaway option, the cafe can sit up to 36 diners at once.
"People are always surprised about how spacious it feels inside, but the high ceiling, glass frontage and bi-fold windows really opens everything up," says Collins.
Gourmet cabinet food is made fresh on site each day, including hearty bacon and egg hash brown rolls, bircher chia pots, salads that change daily, sandwiches and baking made in-house.
Accessing the cafe is a piece of cake, with convenient entry from Antigua, Montreal and Moorhouse Ave and plenty of parking.
Haus Espresso will also be launching a Facebook ordering system which allows time-poor customers to place their order and pay for it in advance. The cafe is open from 6.30am until 2.30pm during the week and from 7.30am on Saturdays.
166 Moorhouse Ave