For 20 years our focus has always been on enriching the way people live, work and play through architecture.
Close
Style
New Hotel Luxury
February 2019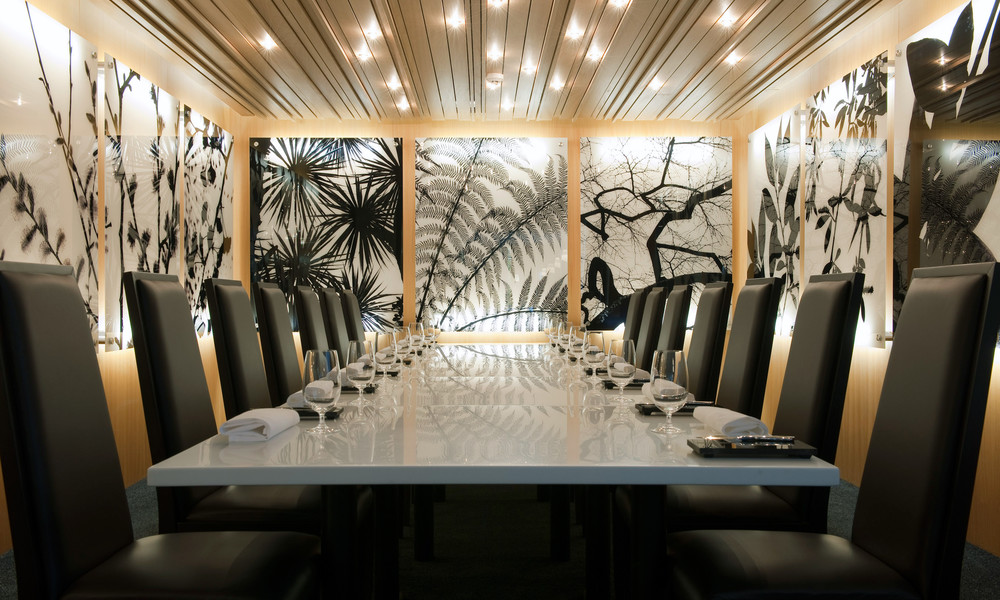 Traditionally hotels have focused on quality of service and product to justify their 5‑star status. By product, I mean the size of spaces and materials used – cavernous atriums, extravagant chandeliers and copious amounts of marble and granite equals luxury. Also fine dining restaurants were compulsory.
While these hotel attributes can still help to define luxury, there has been a move towards new kinds of luxury for hotel guests. In this month's article I will discuss what these might be.
1. Design
Architecture and interior design have always been a way for a hotel to express quality and their 5‑star status. Think of The Savoy, London or Raffles Singapore.
But in recent years, the design ante has been ramped up to a new level with star architect designed hotels such as Marques de Riscal in Spain by Frank Gehry or the Sheraton Hotel in Huzhou China, and Dubai's Burj Al Arab Jemeirah.
While the interiors of the first two hotels mentioned do not live up to the excellence of the exterior architecture, the interior of the Burj Al Arab certainly does, albeit a bit over the top and dated now – but there is no doubt that design contributes significantly to the 6‑star status of this hotel.
2. Space
Large amounts of space can equal luxury. It was the vast atrium of the former Christchurch Crowne Plaza is the main reason that hotel received a 5‑star rating (the rooms were relatively small).
The Penthouse at Christchurch's Hotel Montreal is vast and takes up most of the top floor. This is probably the central city's best hotel room and while you may not use all the spaces in the living area, its spaciousness contributes to its luxurious feel.
Small spaces beautifully crafted can still feel luxurious, like Pescatore's private dining room at The George, Christchurch.
3. Materials
Traditionally, luxury hotels have used the finest materials for their interiors. This tradition has been maintained with many of the new Chinese hotels where relatively cheap supplies of marble and granite have translated into very rich interiors – not always put together in a well-designed ensemble unfortunately.
In new hotels, basic materials such as raw concrete, steel and timber can be used in clever ways to still create the feeling of luxury, as in the bathrooms of the Waterhouse Hotel in Shanghai.
4. Service
Whether it be personal service (remembering not only your name, but also your preferences for wine, TV stations, pillows, newspapers etc), or even a personal chef (which is available at Seascape at Annandale, Banks Peninsula), service has always been, and still is, a key factor in luxury stays.
With the use of databases and big data applications, individual preferences can be applied even at very large hotels with hundreds of guests at a time.
5. Technology
Hotels have traditionally pushed the boundaries of technology. They used to have bigger TVs and better technology than we had at home. This has now been reversed, and hotels have struggled to keep up.
However, the latest features like cellphone entry as at Mi-pad in Queenstown, and smart rooms controlled by the guest's voice are becoming more common.
6. Time
While the previous five concepts of luxury have always been part of the agenda for upmarket hotels, recently three others have come to the fore. One of these is the concept of "having time".
In our busy world, time has become a luxury. Time to relax and not be bothered; time to think and not have to react; time spent with people we care about and love.
What do hotels offer that can allow us to take our time? Very late and flexible breakfasts so we can sleep in, is one idea. Instead of a breakFAST, maybe a breakSLOW!
I think that flexibility is the key allowing the guests to live to the time zone they feel like.
7. Seclusion
Along with time, seclusion can be a new luxury. Getting away from the world – no cellphone coverage or emails can, surprisingly, be a luxury! New Zealand is perfect for that as there are so many remote areas.
Seascape is so secluded it takes 40 minutes by four-wheel drive to get there from Annandale. You are the only guests in the whole of the bay, and the only connection to the outside world is a satellite phone if needed (for emergencies).
8. Pureness
For tourists who live in polluted cities such as London or Beijing, pure air, water and soil can be a luxury. In New Zealand we have it all (but perhaps not as much as what we are known for overseas). This is a concept we are promoting to the world and they are believing it – we now need to make sure we deliver.
Te Waonui Forest Retreat in Franz Josef is a true eco-hotel and offers the "pure" experience in 5‑star luxury. Experiencing virgin rainforest at this hotel, from your guest room or restaurant balcony, can be a priceless luxury.
In New Zealand, we have the ability to create hotels that have the three new luxuries for very little cost. And the world wants it. Bring it on!
Style.co.nz
Page 39