For 20 years our focus has always been on enriching the way people live, work and play through architecture.
Close
Style
Art In Their own Right
May 2019
When I travel I like to seek out the local museums and art galleries to get a sense of place and history of where I am. While the artworks and artefacts within can inform me of the essence of the place, I (of course!) also look at how the architecture responds.
The five buildings below have been selected not on their content, but on their architectural merit. And each is by one of the world's iconic architects.
Perhaps the world's most famous art museum is the Louvre in Paris. It houses one of the greatest collections of art and artefacts in the world including Leonardo da Vinci's Mona Lisa. The original buildings were constructed as a fortress and then a royal palace, and it has been added to over the centuries. While architects Le Vau and Perrault had done a fine job, it was the 1980s addition of a glass pyramid that captured the world's imagination. Designed by I M Pei, it provides a light filled main entrance and circulation space, and sits as a modern interpretation of an ancient form within the vast central courtyard. Brilliant!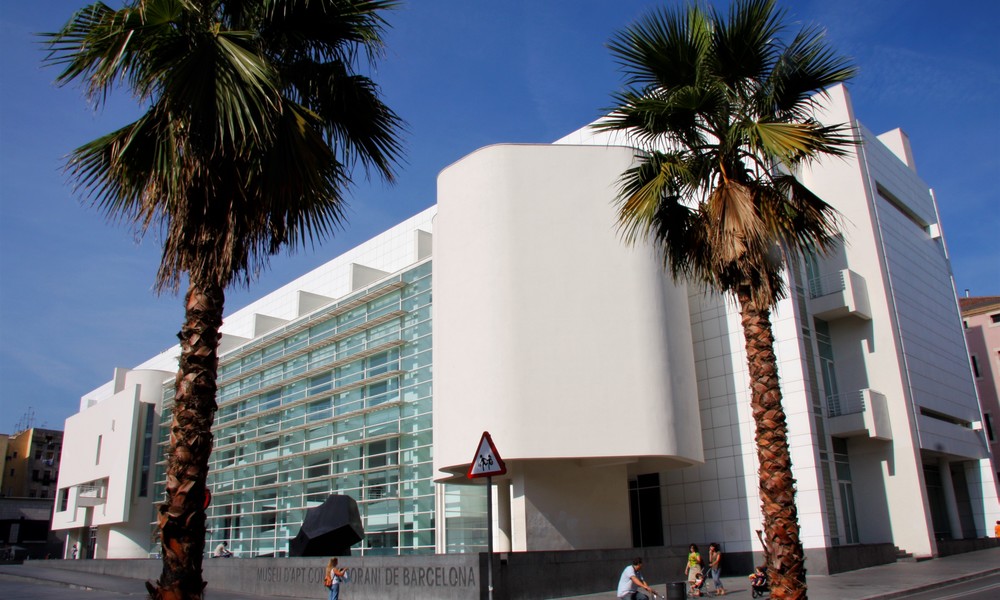 Another gallery structure that inserts its modernist self into the heart of an historic city is the Museum of Contemporary Art in Barcelona by Richard Meier. The white enamelled steel panel and glass building stands strongly along one side of an historic square, contrasting with the surrounding stone buildings. Despite Meier proclaiming that the building is "contextually responsive in its scale and orientation", I needed my sunglasses to reduce the glare as I was looking for some shade from the 33-degree summer heat. The curved form at one end responds positively to the adjacent curved church, and the internal spaces are well ordered and provide excellent gallery space. I have to admit to being a fan of Meier's beautifully proportioned and planned, largely white architecture.
My favourite example of how to integrate a modern art museum into an historic context is the Castelvecchio Museum in Verona. This medieval castle was restored in the 1960s and 70s by another of my favourite architects, Carlo Scarpa. New additions sit alongside the historic architecture beautifully, at times blending in by taking a back seat, and at other times adding a new architectural texture and richness through crafted details. The exhibition spaces inside and out have traditional proportions, unlike the building described next.
The Bilbao Guggenheim Museum by Frank Gehry sits as a large ship-like form on the river in Bilbao, Northern Spain. The reflective titanium panel cladding relates well to the industrial port surrounds and changes colour with the weather and time of day. The sandstone walls relate to the town's traditional building material. There is no doubt that this is architecture on a grand scale. While I find the entrance confusing and depressing, having to walk down into a dark grotto, there is no doubt this building sits well within its industrial port environment. This is one of the world's iconic and ground breaking buildings that is definitely worth a visit.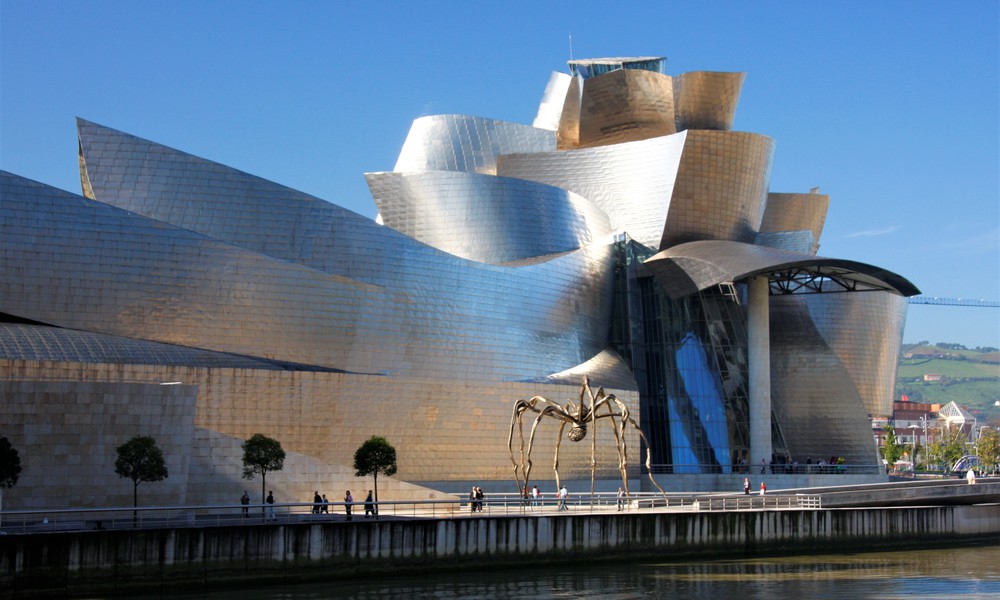 And lastly, I have included the recently completed Ordos Museum located in the Chinese Gobi Desert, by MAD Architects. While I have not as yet visited this building, I have heard its architect Ma Yansong speak about it in Auckland this year.
Contrasting with the largely solid exterior that protects from the harsh winters and sandstorms, the interior is bathed in natural light from above, and features continuous curvaceous walls of either timber slats or white plaster.
Like the Guggenheim, the Ordos Museum sits as a freeform sculptural object. It could be argued that both transcend their original function as art museums, to become pieces of art in their own right.
Style.co.nz
Page 77