For 20 years our focus has always been on enriching the way people live, work and play through architecture.
Close
Style
How A House Works
August 2018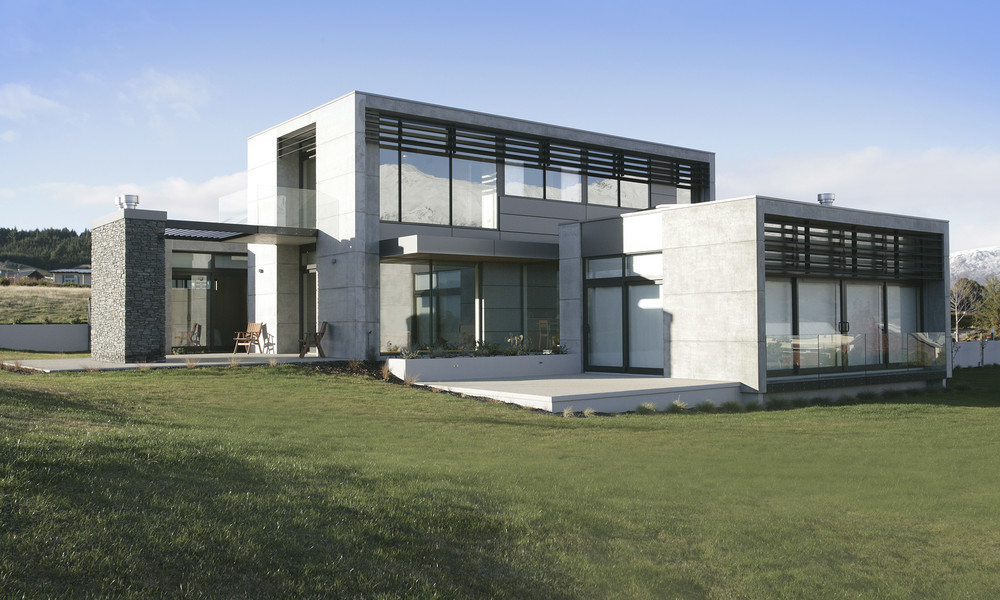 Most often houses are presented in magazines as pictures of inspirational exterior facades and interiors. But what of the relationships between the spaces and levels, the flow through the house to the garden, and the aspects to the street, sun, and views?
All of these will be determined by the floor plan, from which you can see how the house works.
One of the key skills that architects are taught is how to plan. Through the floor plan, they can influence how the occupants live. Good planning can reduce waste space, save construction costs, and enrich the daily lives of the inhabitants.
An open-plan allows flexibility, whereas a more structured plan could dictate how the house is to be lived in. Either approach will be appropriate, depending on the owner's requirements. Most often, there is a mix of both approaches.
Different parts of the house can be designed to create different moods. Consider the amount of enclosure or openness your rooms have. Where do you like to sit, eat, entertain, talk, and sleep? And during which times of the day, week, or year? Or when the sun is shining or it is cold?
People have different requirements. A couple with no children may be happy with a small tight space, whereas a family might require separate living spaces for the children and adults. A house may be planned to suit your current living patterns, or how you would like to live.
There are a number of factors that can influence a floor plan before the architect has even started. A long skinny site will likely result in a long skinny plan. My own house I am currently designing has such a site, resulting in a bit of a journey from one end to another. The trick is to make the linking spaces open and interesting, without resorting to dark internal corridors.
A steep site will most likely require a plan that is split over more than one level, whereas a large flat site gives more options for a sprawling single level house if desired.
Even minor things about the way you live, such as whether you like to lie in bed in the morning or get up early, can affect how an architect may plan your house.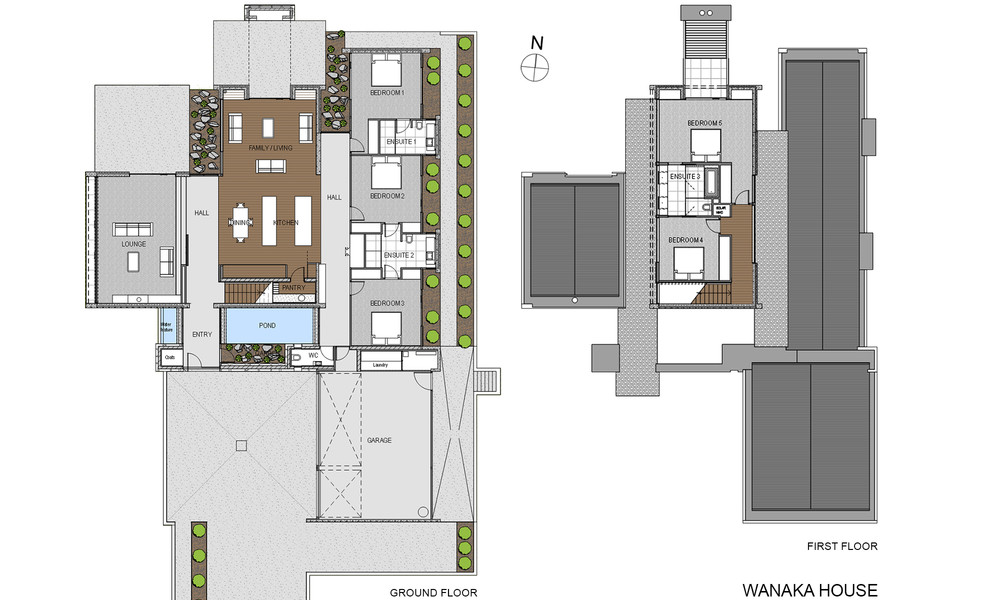 When it comes to the exterior form, some designers believe it is merely derived from the plan, whereas others design the plans around what they think the house should look like from the outside. Most good houses are a combination of both approaches. Architects generally sketch plans and three dimensional images at the same time.
When planning a house I believe it is best to keep things simple. This can reduce wasted corridor space, be cheaper to build, and help make the house easy to use. A floor plan that is easy to understand when looking at it on paper can also be easy to live in once built.
The house illustrated, designed by Dalman Architects, essentially consists of three parallel blocks that are linked by open hallways. These hallways are open to the central block and form part of that space, creating an open spacious feel. The ground floor opens out to the north and to views over Lake Wanaka to the northwest. Entry is through the large stone walls and over a "bridge" across a pond. The hub of the house is a large central kitchen, dining, family living area, with a sunken formal lounge to one side and children's bedrooms to the other. The master bedroom is on the first floor.
A well planned home will not only enhance your living experience, but is likely to add value to your property when it comes time to sell.