For 20 years our focus has always been on enriching the way people live, work and play through architecture.
Close
HM
Refurbishing Sustainably
July 2018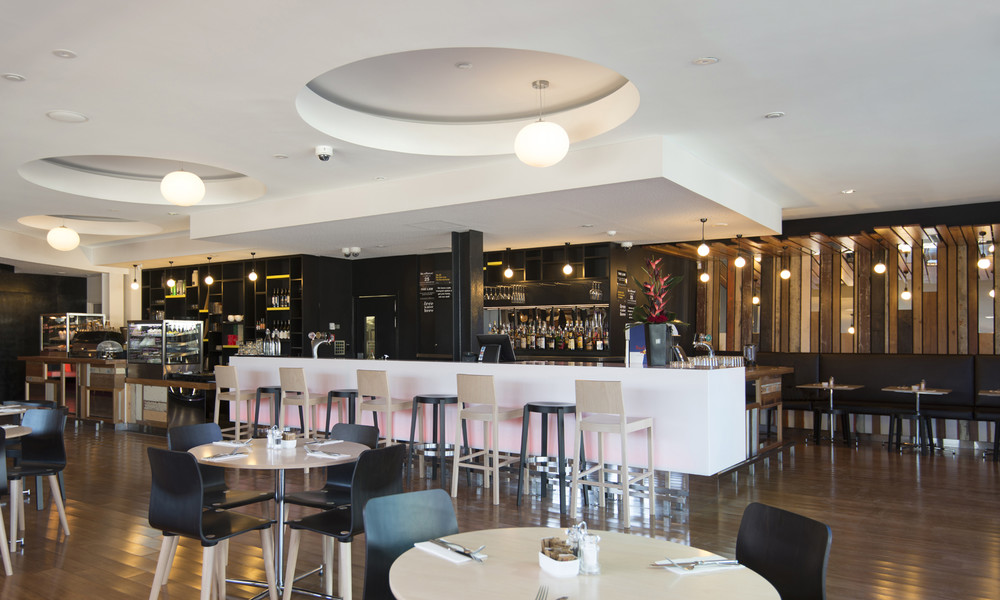 It may sound counter intuitive to some, but the best way to refurbish your hotel sustainably while also saving money is to engage an architect or interior designer with hotel experience and a focus on achieving your goals. Here are some of Dalman Architects' top tips we ask our clients to consider before proceeding with their refurbishment.

1. Ask Why?
Ask yourself why you are undertaking the refurbishment so you can clearly focus your attention and money on the priorities. Is it to just freshen things up, or to attract more guests, or is it to target a different market segment completely?

2. Put Sustainability First
If sustainability is a key driver for you then for every decision, ask "what impact will this have on the environment?". There is a lot to consider: site ecology, passive design, low toxicity of materials, recycled or recyclable materials and with low embodied energy, high use of natural light, low energy options for space and water heating, cooling and lighting, energy management systems, zero ozone depleting plant, water efficiency, locally made product, and construction processes that are efficient, safe and reduce waste.

3. Be Creative
Don't accept the ordinary. Think creatively. What can you re-use in a clever way? What are you demolishing that could be re-used or re-purposed? For example in Mantra's Break Free Christchurch refurbishment, we re-used demolished floor boards for wall and ceiling panelling.

4. Be Flexible
Think through your design to allow maximum flexibility for future changes in technology, your guest profile, or even your next refurbishment.

5. Be Durable
Good quality materials specified appropriately for the situation last longer and require changing less often. These materials don't need to cost more, it's just a matter of knowing who to buy from and then making the right selections.

6. Be Fast
The less time spent on site the less time you have contractors affecting your hotel operations, guest experience and revenue. Ensure the refurbishment is well planned and construct as much off site as possible before the refurbishment begins. Ensure all FF+E items have been ordered and are ready to be installed as soon as they are required.

7. Think Operations
Many design decisions you make can have a direct impact on housekeeping, maintenance and other staffing costs. Think these through carefully to ensure your operational costs are not adversely impacted.

8. Think Fit
Be sure that what you specify for your refurbishment can fit through the doors and up the lift, or if it's a major operation, be craned in through the facade. There have been many examples of large furniture items, bedheads and other joinery units not actually being able to be installed!

9. Upgrade the Tech Stuff
While mechanical plant and hot water systems are not seen by guests as the décor is, they are certainly noticed if they are not performing. An upgrade coupled with an energy management system could save large amounts of money over the coming years.

10. Mock It Up
Mock-up or trial rooms are extremely useful. Not only do they provide the owner and operator with a 1:1 scale model of the design so they can understand every detail, but they are also useful in determining issues with the design and construction process. Additionally, they set a benchmark for the various trades to meet for the main rollout.