For 20 years our focus has always been on enriching the way people live, work and play through architecture.
Close
Build and Renovate
Designing Spaces to Suit Lifestyles
September 2018
Build & Renovate Today spoke to John McGrail, design director of Dalman Architects about design trends for entertaining and extended living spaces.
"Big isn't necessarily best anymore," John says. "People are looking for high quality, high functioning spaces that respond to their lifestyles, are adaptable and inspire them.
"As the pressure goes on land availability and affordability of building, there are strong moves to be more efficient with space, and achieving this through smaller but better considered homes.
"Entertaining need not be compromised however, as from challenges come opportunities! Designing spaces to suit lifestyles "Great planning, flexibility and customisation are what make a great 'entertainers' home – whether entertaining yourself, your family or your guests, it's the ability to flow from space to space, indoor to out; the ability to be in sun, in shade, shelter from winds, capture views; having a variety of space, small intimate nooks, to open galleries and a sense of space; a home that speaks of the occupants and expresses their values."
As architects and interior designers on commercial and hospitality projects across the country, Dalman Architects understands the qualities of great entertaining spaces and takes this experience into its residential work.
Their expertise can be seen in many hotels, resorts and residential and commercial projects throughout the Pacific.
They were recently involved with a contemporary rural home boasting flowing family spaces and multiple connections to varying outdoor and indoor spaces, and offering protection from changing winds and other environmental factors.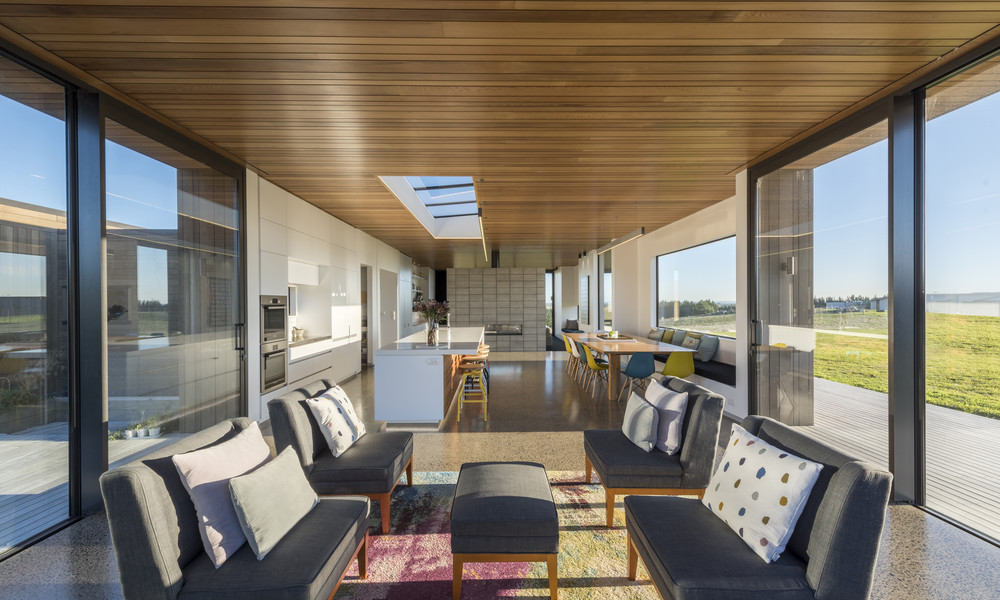 They helped to design an enviable hill side home with open and connected entertaining spaces. Entering via a long gallery, garden space is borrowed to provide a sense of integration and size with a resort-like feel.
This leads into a central dining area showcasing a 12-seat dining table, an open kitchen with a generous kitchen-bar flowing to both formal indoor and exterior terraces, which utilise an operable louvre roof and outdoor heating for all-year use.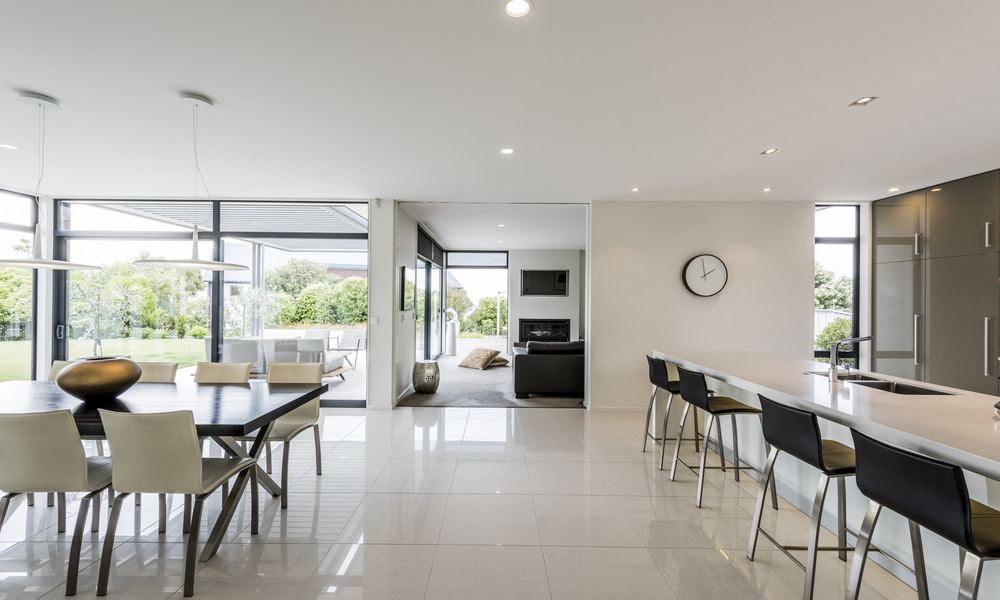 They also renovated a Merivale home, transitioning character interior features with a contemporary landscape, and outdoor living spaces incorporating concealed heating, lighting and audio.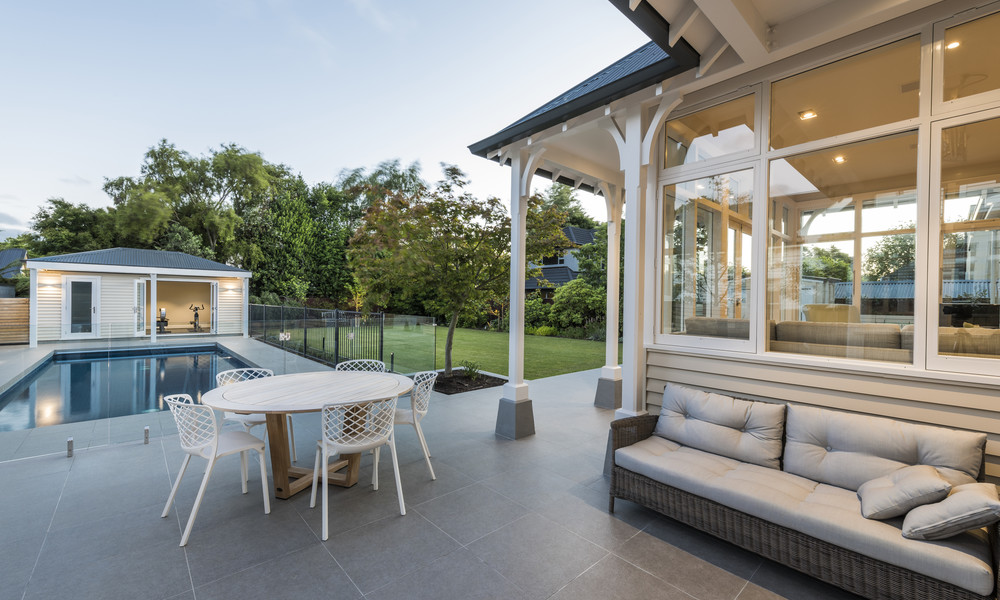 Another example, a home in Lyttleton, offers seamless flow between interior and exterior decks while large, glazed sliding doors capture the view and showcase the dynamic of the working port.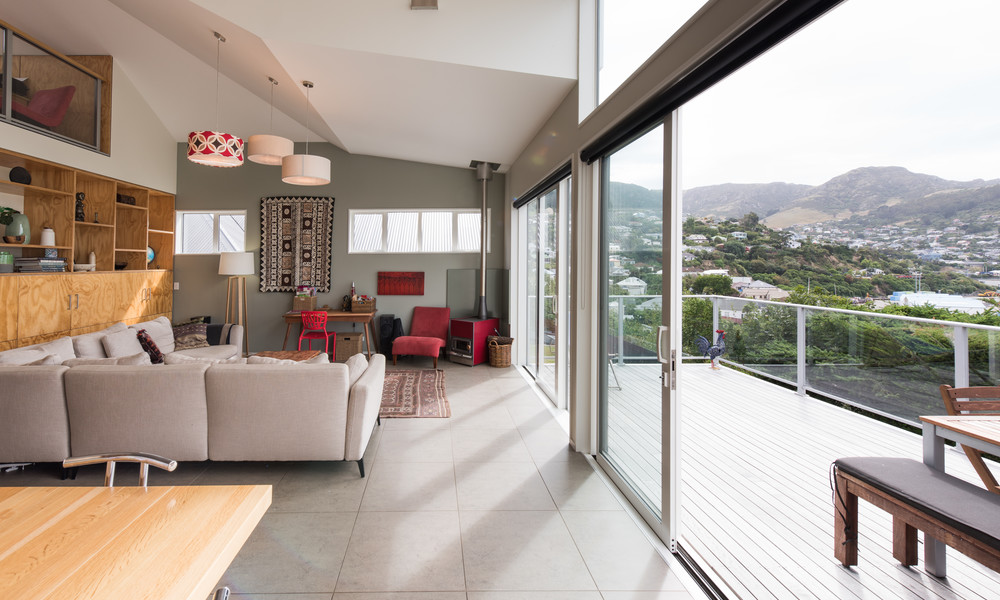 One particularly unique project in both complexity and design, in a Banks Peninsula home, incorporated a sunken outdoor room protected by an interlocking louvre roof.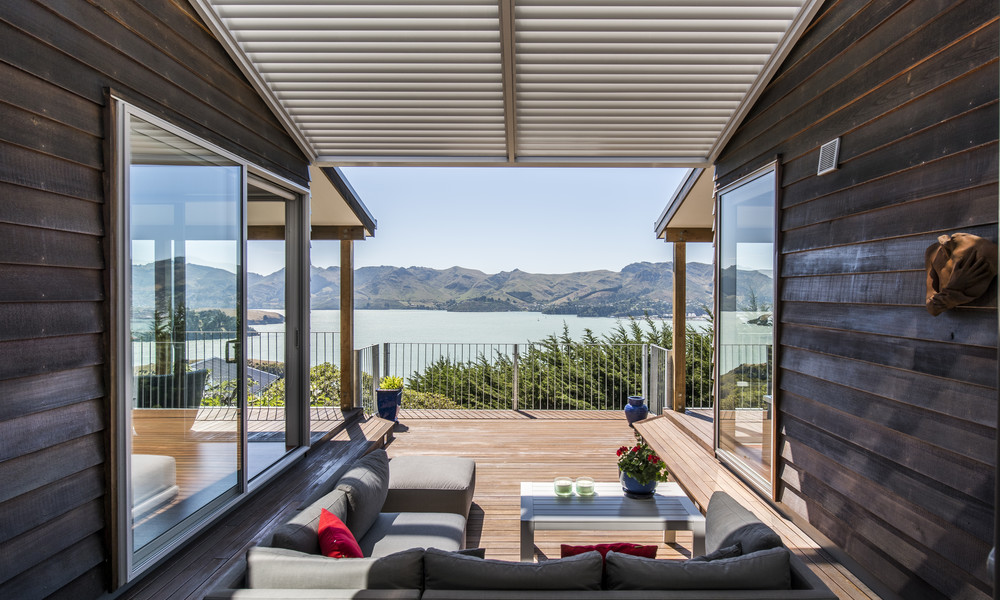 They've also worked with owners of a house in Fiji, where so much living is based around the verandah space to achieve the connection between house and pool.
John says, "The reality is the built environment shapes our life, influences our moods and in the extreme cases, affects our health and wellbeing. Poor planning of the basics can never be decorated out.
"It is therefore important to invest time and engage the experts at the beginning of a project to understand what you want from the home and how the site or the existing building can respond."